« Return to News
Ry Wagner Among Featured Speakers at AgBio Innovate LATAM in Brazil
SAO PAULO, Brazil (Sept. 7, 2017)—Dr. Ry Wagner, Agrinos chief executive officer, is among a select group of featured speakers at AgBio Innovate LATAM on September 19 – 21 in Sao Paulo. The conference brings industry experts and growers together to discuss a variety of topics surrounding the growing biostimulant and biopesticide markets in Latin America.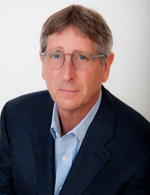 Dr. Ry Wagner, Agrinos CEO
Wagner will take part in the keynote panel discussion: The Marriage between Biologicals and Chemicals. The panel will discuss biological products and their importance in integrated crop management. It will also review the future of biologicals in Latin America and how biostimulants and biofertilizers fit into a grower's overall farming practice.
The AgBio Innovate LATAM conference is titled Optimizing Lab to Field Strategies for Biopesticides & Biostimulants in Latin America. As Latin America has emerged as a global hub for agriculture, biological crop inputs have experienced rapid growth. Growers are keenly interested in optimizing the use of biologicals for improved soil health, crop yield and crop quality.
Dr. Wagner has served as chief executive officer of Agrinos since 2014. Under his leadership, Agrinos has become a worldwide leader in developing novel biological solutions to improve crop yield, health and quality. He is the author of over 30 scientific research publications and is an inventor with over 50 patents issued. 
About Agrinos
Agrinos is a biological crop input provider committed to improving the productivity and sustainability of modern agriculture. Agrinos' range of biofertilizers and biostimulant products help farmers practice profitable agriculture by providing increased crop productivity, improved efficiency of conventional fertilizer and a reduced environmental footprint.
Based on Agrinos' proprietary High Yield Technology (HYT) platform, the HYT® products provide benefits by strengthening the soil-based microbial ecosystem, stimulating crop development at key points in the growth cycle and boosting natural plant resistance to environmental stresses. With solutions for a variety of crop categories, the technology comprising the HYT products has demonstrated its value in third-party trials in key agricultural regions worldwide
« Return to News