« Return to News
Soil Health Institute Releases Action Plan to Advance Soil Health
DAVIS, Calif. (June 13, 2017)—The Soil Health Institute recently unveiled Enriching Soil, Enhancing Life: An Action Plan for Soil Health. The action plan incorporates input gathered over four years from farmers, ranchers, scientists, agricultural industry leaders, and government and non-governmental organizations.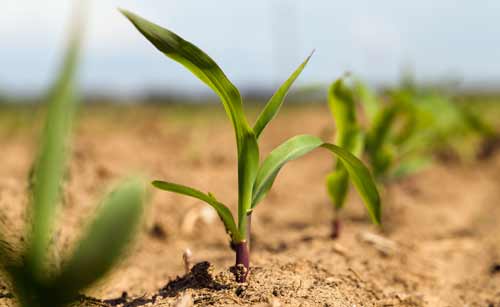 The action plan aims to provide U.S. farmers and ranchers the tools they need to improve and sustain their soil. It further supports the use of economically viable practices to grow more food, enhance water quality, build resilience to the effects of drought and pests, increase carbon sequestration, reduce greenhouse gas emissions, and expand pollinator and wildlife habitat.
Agrinos fully supports The Soil Health Institute's action plan, as healthy and resilient soils underpin not only the productivity and profitability of agriculture, but rural America and society as a whole. "We look forward to helping growers understand the role biological crop inputs play in promoting healthy and productive soil," said Terry Stone, Agrinos vice present of regulatory and sustainability. "Biostimulants like those offered by Agrinos play an instrumental role in soil health, thereby expanding the ability of growers to produce high-quality crops in an efficient, sustainable manner."
Agrinos' commitment to sustainability includes harnessing new technologies that power naturally derived microorganisms and biological nutrient compounds. Agrinos products comply with applicable organic production standards and enhance crop health and quality. They also empower growers to improve soil health, water quality, nutrient efficiency and overall land stewardship. Agrinos is a member of The Sustainability Consortium, Cool Farm Alliance, U.S. Biostimulant Coalition, European Biostimulants Industry Council and Biological Products Industry Alliance.
About Agrinos
Agrinos is a biological crop input provider committed to improving the productivity and sustainability of modern agriculture. Agrinos' range of biofertilizers and biostimulant products helps farmers to practice profitable agriculture by enhancing soil biodiversity, providing increased crop productivity, improved efficiency of conventional fertilizer and a reduced environmental footprint.
Based on Agrinos' proprietary High Yield Technology (HYT) platform, the HYT® products provide benefits by strengthening the soil-based microbial ecosystem, stimulating crop development at key points in the growth cycle and boosting natural plant resistance to environmental stresses. With solutions for a variety of crop categories, the technology comprising the HYT products has demonstrated its value in third-party trials in key agricultural regions worldwide.
« Return to News