« Return to News
Agrinos Adds Matthias Schulze as Executive Vice President, Europe and Africa
DAVIS, Calif. (November 27, 2018)―Agrinos, a leading biological crop input provider committed to improving the productivity and sustainability of agriculture worldwide, announces Matthias Schulze will join the company as executive vice president, Europe and Africa.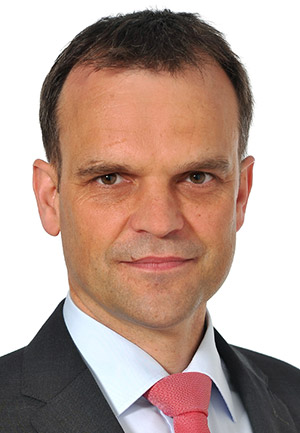 Schulze will lead the Europe and Africa business unit, overseeing all aspects of Agrinos' commercial activities across the two continents including sales, marketing, distribution and operations. He will also serve on Agrinos' Global Leadership Team and play a key role in executing the company's long-term business strategy in the region's target geographies.
"We are very pleased to have Matthias join our team and lead operations in these important markets," said Kevin Helash, Agrinos CEO. "His depth of experience and expertise in management, team leadership and agriculture will help drive our business forward in Europe and Africa.
Prior to joining Agrinos, Schulze served as director of sales and marketing in Europe for K+S KALI GmbH. He brings more than twenty years of agriculture industry experience to his position with Agrinos, having served in a variety of roles including product management, export management, sales and marketing leadership and business development projects.
"Biological crop inputs represent a truly revolutionary and fast-growing advancement in agriculture production across the globe," said Schulze. "Agrinos holds a unique position within this market segment, and it's exciting to join a company that will continue driving technology adoption and increased crop production efficiency."
About Agrinos
Agrinos is a biological crop input provider committed to improving the productivity and sustainability of modern agriculture. Agrinos' range of biofertilizers and biostimulant products helps farmers practice profitable agriculture by providing increased crop productivity, improved efficiency of conventional fertilizer and a reduced environmental footprint.
« Return to News