« Return to News
Agrinos Featured in Video Series Recognizing Global Thought Leaders
DAVIS, Calif. (February 5, 2019)—Agrinos was recently featured in a documentary series produced by The Business Debate and distributed by the international news agency Reuters. As part of its Global Thought Leadership Series, The Business Debate produced a video recognizing Agrinos as a visionary company that's developing important new technologies which will help shape the future of agricultural sustainability and global food security.
The video, titled "The Revolutionary Technology That's Reshaping Agriculture," focuses on Agrinos' research, development and commercialization of leading products in the rapidly emerging crop biostimulant segment. Two representatives of Agrinos' Global Leadership Team—Kevin Helash, chief executive officer and Mylavarapu Venkatramesh, chief technology officer—were interviewed extensively for the video, portions of which were filmed at Agrinos' global headquarters in Davis, Calif.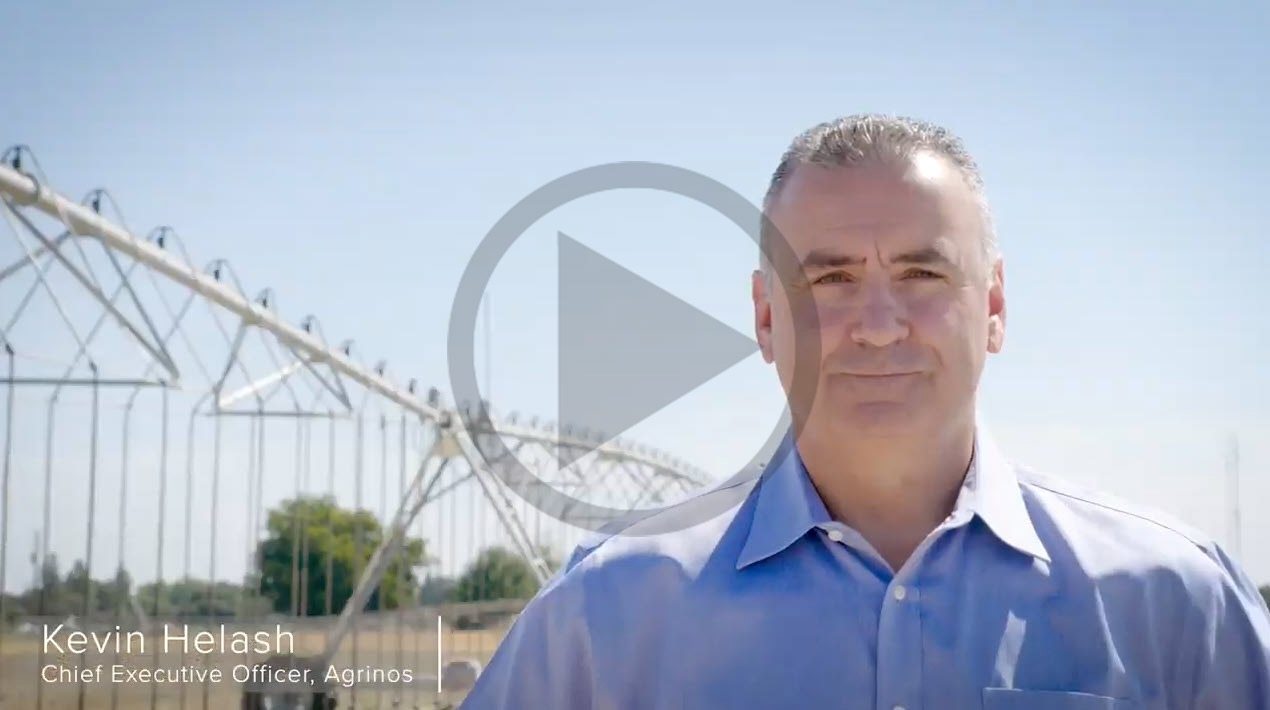 He added, "We anticipate double-digit growth for biological crop inputs over the next 5 to 10 years, and continued validation of the production and sustainability benefits of this category of products is fueling widespread adoption by farmers."
Venkatramesh spoke about how biological products offer important sustainability benefits beyond enhanced crop quality and yield, including improved nutrient and water utilization and reduced carbon emissions.
"There is a limited opportunity to improve crop productivity using traditional tools and technologies," he said. "Biostimulants and biologicals are offering an opportunity to reverse that trend and reverse the negative effects of industrialized agricultural technologies that have been used for the last 50 years."
Agrinos has been a pioneer in the field of soil microbiome work and has created and commercialized diverse biological crop inputs which are powered by a consortium of microbes, both aerobic and anaerobic. Agrinos products are certified for use in organic production because they are naturally derived, meaning they are not developed with synthetic chemicals like many crop inputs including fertilizers, herbicides and pesticides.
The Business Debate is based in London, Frankfurt and New York and produces content designed to connect global business audiences through its partnership with the Reuters news agency.
About Agrinos
Agrinos is a biological crop input provider committed to improving the productivity and sustainability of modern agriculture. Agrinos' range of biofertilizers and biostimulant products helps farmers practice profitable agriculture by providing increased crop productivity, improved efficiency of conventional fertilizer and a reduced environmental footprint.
« Return to News