« Return to News
Agrinos Highlights Value of Biostimulants at Major International Event
NEW DELHI, India (April 9, 2019)—Agrinos proudly joined an international group of leaders at the BioAg World Congress held recently in Delhi, India. The event was designed to address the opportunities and challenges faced by users and manufacturers of biostimulants, biopesticides, biofertilizers and integrated crop management systems.
Indranil Das, Agrinos Executive Vice President for Eastern Europe and Asia Pacific, gave a motivational presentation titled, "Closing the Loop in BioAg from Growers to Consumers."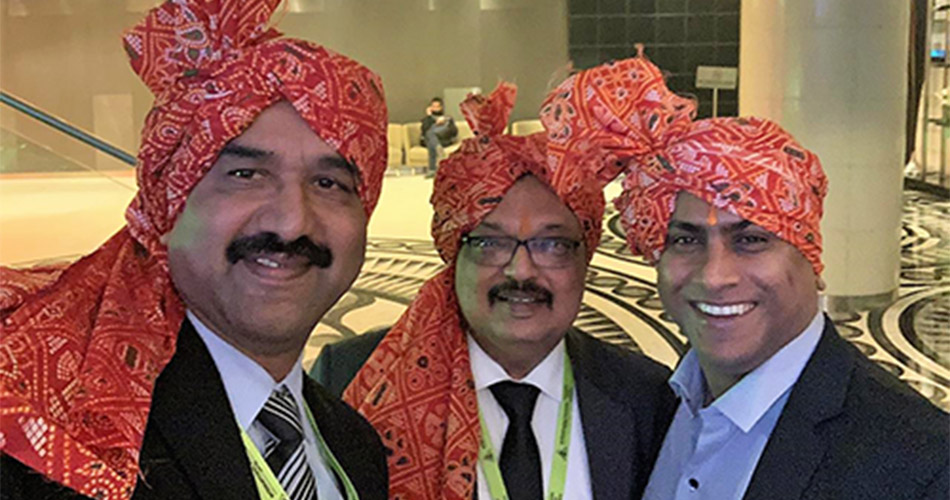 The talk focused on the ways biological crop inputs contribute to soil health and help meet the increasing consumer demand for organic produce and sustainable farming practices. Das highlighted the key contributions women continue to make for agricultural productivity around the world. He also shared Agrinos' successful partnership with the University of California, Berkeley's Andhra Smart Village Project.
As a key sponsor of the event, Agrinos hosted a Gala Dinner which included a traditional Indian dance performance as well as networking opportunities for the attendees.
About Agrinos
Agrinos is a biological crop input provider committed to improving the productivity and sustainability of modern agriculture. Agrinos' range of organic biofertilizers and biostimulant products is innovative by nature, improving the efficiency of plant nutrition and efficacy of many other crop inputs.
« Return to News