« Return to News
Terry Stone Receives BPIA 2018 Volunteer of the Year Award
DAVIS, Calif. (December 11, 2018)—Terry Stone, Agrinos vice president of regulatory affairs and sustainability, has been recognized by the Biological Products Industry Alliance (BPIA) as the organization's 2018 Volunteer of the Year. Stone received the award at the BPIA Fall Meeting in Rochester, New York.
Keith Jones, BPIA executive director, said the award recognizes a BPIA member who has demonstrated a deep personal commitment to advancing the organization's mission and achieved significant results through their volunteer work.
"For the past two years, Terry has effectively led BPIA's Biostimulant Integration Committee, in addition to leading a multi-association workgroup effort to develop a regulatory structure for biostimulants in the United States," said Jones. "Terry is bringing together BPIA members and nonmembers to advance important biostimulant issues in a positive way and move the entire industry forward. He has been a key participant in BPIA Hill Days and instrumental in our meetings with USDA and EPA."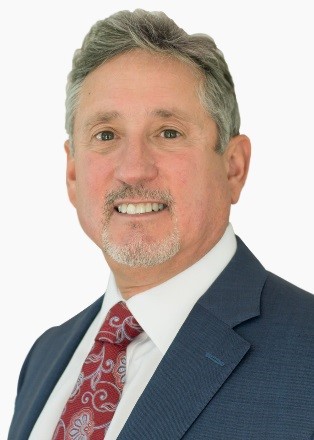 Stone helped establish and currently leads the Biostimulant Industry Workgroup, an initiative between the BPIA biostimulant integration committee and the U.S. Biostimulant Coalition. The workgroup was formed to ensure industry alignment in working with federal and state agencies to gain regulatory clarity for biostimulants in the U.S.
Stone was among a contingent of representatives from the workgroup who met with U.S. House and Senate staff members this year and explained the need for creating a federal definition of agricultural biostimulants. As a result, the House of Representatives' draft 2018 Farm Bill includes a definition of plant biostimulants for the first time. Negotiations between the House and Senate are ongoing and will determine whether the language is included in the final Bill.
"The inclusion of a definition for biostimulants sets the stage for the USDA to establish a formal regulatory framework to ensure the appropriate process for review, approval and uniform national labeling of agricultural biostimulants products," said Stone. "That's a critically important step for the industry. I truly appreciate the opportunity to advocate for these advances alongside my colleagues and partners at BPIA."
The Biological Products Industry Alliance promotes the responsible development of safe and effective biological products including biopesticides and biostimulants as beneficial tools for commercial agriculture, forestry, golf courses, home gardens, horticulture, ornamentals and public health through education, outreach and advocacy activities at the state, federal and international levels.
In addition, Stone and his colleagues at Agrinos have played an important role in helping to harmonize regulations for biostimulants across the globe. The European Biostimulants Industry Council (EBIC), of which Agrinos is a founding member, agreed on a definition of biostimulants in 2011. The group continues to work for a regulatory framework that spurs innovation and competition while ensuring the best interests of consumers and farmers are met.
Agrinos is a member of The Biological Products Industry Alliance, European Biostimulants Industry Council and The Sustainability Consortium. Stone and the Agrinos team work with these and other groups to harmonize regulations for biostimulants across the globe.
About Agrinos
Agrinos is a biological crop input provider committed to improving the productivity and sustainability of modern agriculture. Agrinos' range of biofertilizers and biostimulant products help farmers practice profitable agriculture by providing increased crop productivity, improved efficiency of conventional fertilizer and a reduced environmental footprint.
Based on Agrinos' proprietary High Yield Technology (HYT) platform, the HYT® products provide benefits by strengthening the soil-based microbial ecosystem, stimulating crop development at key points in the growth cycle and boosting natural plant resistance to environmental stresses. With solutions for a variety of crop categories, the technology comprising the HYT products has demonstrated its value in third-party trials in key agricultural regions worldwide.
« Return to News