« Return to News
Indranil Das selected for ICFA Working Group on Eco Agriculture and Bio Products
NEW DELHI, India. (May 31, 2017)—Indranil Das, Agrinos vice president of India & Asia business, has been selected by the Indian Council of Food and Agriculture (ICFA) to serve as a member of its Working Group on Eco Agriculture and Bio Products.
ICFA is a national organization dedicated to creating opportunities for India's farmers and agricultural stakeholders. It seeks to represent India's national interests, while also positioning the country's food and agriculture on a global level.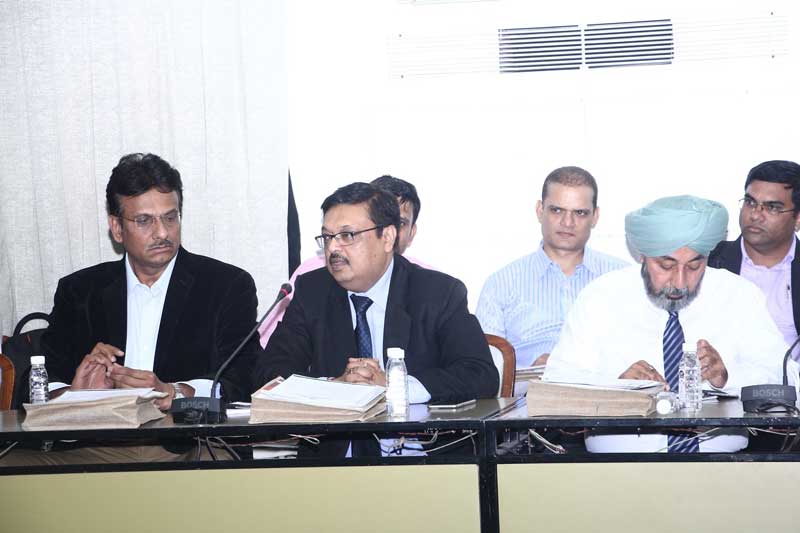 The Working Group on Eco Agriculture and Bio Products was formed in recognition of the significant role organic agriculture and biological products have for health, environment, biodiversity and sustainability. The group will serve as a coordinator across stakeholders by organizing workshops, seminars and policy dialogues on various aspects critical to organic agriculture.
"ICFA feels privileged to have Mr. Indranil Das as an eminent member of this very important Working Group," said Mamta Jain, ICFA director. "The forum will follow-up on key recommendations with concerned national and international agencies, facilitate farmers and promote quality certification infrastructure and international collaborations."
"I'm very pleased to serve as a member of this important ICFA Working Group," said Das. "The global demand for sustainably produced, organic agricultural products continues to grow exponentially. I look forward to serving with other Working Group members to develop an action plan that supports the growth and utilization of biological products and sustainable agricultural practices."
Agrinos' commitment to sustainability includes harnessing new technologies that power naturally derived microorganisms and biological nutrient compounds. Agrinos products comply with applicable organic production standards and enhance crop health and quality. They also empower growers to improve soil health, water quality, nutrient efficiency and overall land stewardship. Agrinos is a member of The Sustainability Consortium, Cool Farm Alliance, U.S. Biostimulant Coalition, European Biostimulants Industry Council and Biological Products Industry Alliance.
About Agrinos
Agrinos is a biological crop input provider committed to improving the productivity and sustainability of modern agriculture. Agrinos' range of biofertilizers and biostimulant products helps farmers to practice profitable agriculture by providing increased crop productivity, improved efficiency of conventional fertilizer and a reduced environmental footprint.
Based on Agrinos' proprietary High Yield Technology (HYT) platform, the HYT® products provide benefits by strengthening the soil-based microbial ecosystem, stimulating crop development at key points in the growth cycle and boosting natural plant resistance to environmental stresses. With solutions for a variety of crop categories, the technology comprising the HYT products has demonstrated its value in third-party trials in key agricultural regions worldwide.
« Return to News