B Sure
View Label/SDS
Click on the Label Lookup button below to find the product label and SDS for B Sure: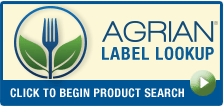 B Sure® is a unique foliar nutrient solution produced by microbial fermentation that increases the activity of important metabolic and photosynthetic pathways in the crop. The nutrients found in B Sure including carbon, nitrogen, true protein and free amino acids are essential to plant development and are known to:
Improve natural plant processes that lead to greater productivity
Support plant vigor during critical stages
Stimulate root growth
B Sure benefits:
Need more info? Find a retailer.